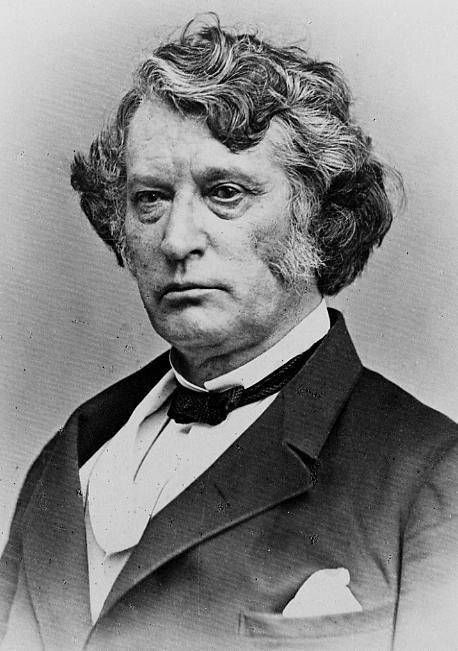 Courtesy of Charles Sumner Museum
Charles Sumner (R-MA), a leading abolitionist spokesman in the United States Senate, was also a crusader for educational reform and world peace. James Wormley's long friendship with Sumner reflected their shared values, including commitment to inter-racial friendship. Sumner often stayed at Wormley's Hotel and assisted Wormley's efforts to improve black education in the District of Columbia. He as also an influential chairman of the Senate Foreign Relations Committee (1861-1871).
When Sumner died, Wormley held a tribute service/viewing in his hotel and later converted a parlor in recognition of his friend, complete with furniture purchased from Sumner's estate. Wormley also commissioned a painting of Sumner which hangs today in the Massachusetts State House in Boston.
For further information on the Sumner-Wormley relationship, see "A Moralist and His Ally Leave A Lasting Message," by David Scribman in The Boston Globe, February 27, 2001.

Contributions to the James Wormley Recognition Project (JWRP)
are tax-deductible under IRS Code 501(c)(3) with checks payable to:
The Agribusiness Council/JWRP
P.O. Box 5565
Washington, DC 20016
Questions may be directed to the project secretariat:
Tel: (202) 296-4563
"Building Bridges with Entrepreneurship, Community Action and Humanitarian Spirit"